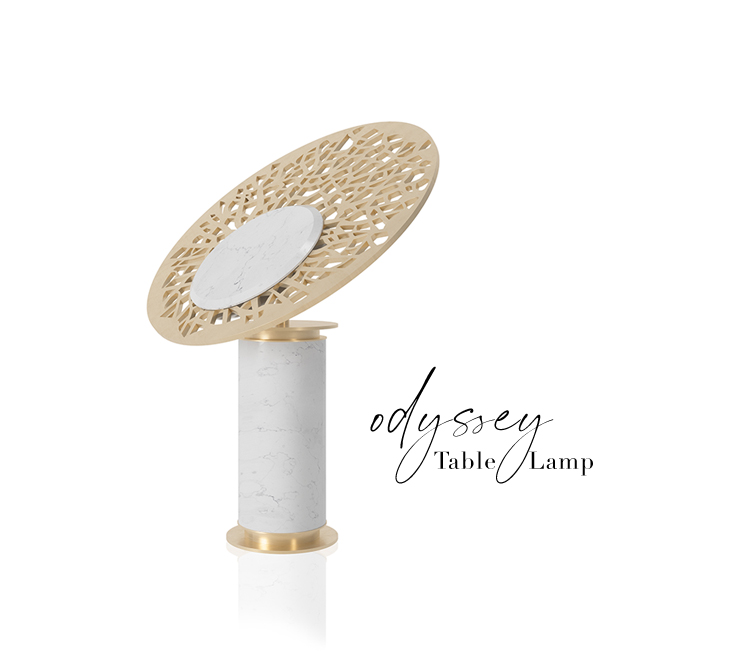 Odyssey Table Lamp is the new addition to Memoir's lighting collection. Combining marble and brass round shaped pieces into an imponent and organic table lamp.
The Marble and brass are blend in an elegant mixture that you can play with, use it polished or brushed brass, white or black marble.
With Odyssey table lamp you can have a calm environment where at the same time, you can see a interesting combination of light and shadows.
In this luxurious and relaxing interior, you can find our New Release ODYSSEY TABLE LAMP. This piece is perfect to enhance this beautiful bedroom of Memoir where line after line, this modern bedroom evoques a meaningful and timeless spririt.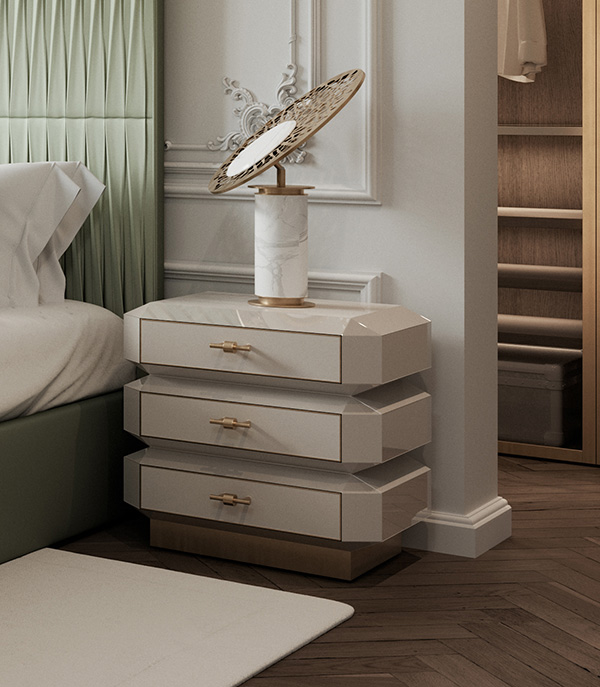 Definitely ODYSSEY  Table Lamp makes a statement of elegance.